Published on April 24th, 2020 | by nowhere man
An Unexpected Journey- Featuring Paige Hareb and Friends
All photos and video: RiBlanc
There were a lot of surfers and even non-surfers that were looking forward to the WSL Piha Pro coming to our shores this year. While there was the chance to see  KING Kelly Slater and other incredible surfers such as Carrissa Moore, Adriana De Souza and Bethany Hamilton in action on our waves. This was also the chance for our own surfers to get a crack at these big names on home soil. For the likes of Paige Hareb, Elliot Paerata-Reid, Billy Stairmand, Kehu Butler, Ella Williams, Ricardo Christie, who all compete year-round on the WSL Qualifying Tour and for Paige and Ric previously the Championship Tour. This was there moment to share proudly their home country, as they are always travelling throughout their international peer's homes. Yet only the day before the event was to start, this worldwide tragedy of the Covid-19 virus struck and the event was postponed and later cancelled, to be run now for the first time in 2021.  But while almost all of these surfers were already in the country, some took they few days after the cancellation of the event and before the lockdown to experience a journey of their own. So Paige shares with us her "Unexpected Journey" with a few close travelling friends.
Paige Hareb at Matakana.
"On the 12th of march as we were already in New Zealand getting ready for the Piha Pro, the World Surf League announced they were cancelling or postponing all of their events in the next months. At that time we didn't really realise how bad the situation with covid19 was and the announcement was a shock.
Not knowing how the situation was going to evolve, we decided to improvise a trip around the country.
That's how the adventure of our very international squad started. We spent a few days hunting for waves and exploring before New Zealand also entered lockdown." – Paige Hareb
The West Coast's iconic Piha will have to wait another year to display its goods.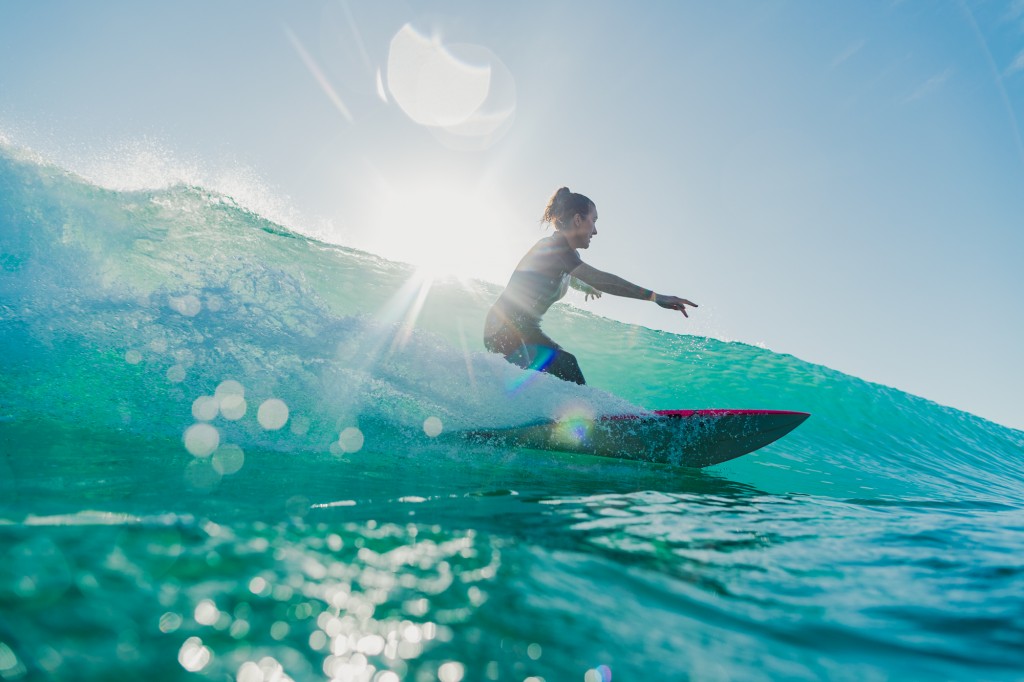 Grace Spiers
The East Coast's Matakana Island
Pauline Ado at Piha
The squad
Elle Brooks
the stunning beauty of Aotearoa.