Subscribe
The much-awaited NZ Surfing #186 has landed and it's a historical issue that has lived up to all the hype.
While there have been plenty of rumours going around of this mythical wave being ridden off off Mahia Peninsula that has redefined what we thought was possible here on the shores of Aotearoa. Here it is for all to see blazing on the COVER. The madman pictured is none other than Sam 'Sanga' Willis who along with his tow partner Blair Stewart also joined by Damon Gunness and Tommy Dalton re-wrote the history book during this session which was a freak of a swell that hit and was gone all within a couple of hours. You can read all about the historical session from THE AWAKENING and the dramas that went down plus many more thunderous images of the lads threading tubes that you can drive buses through.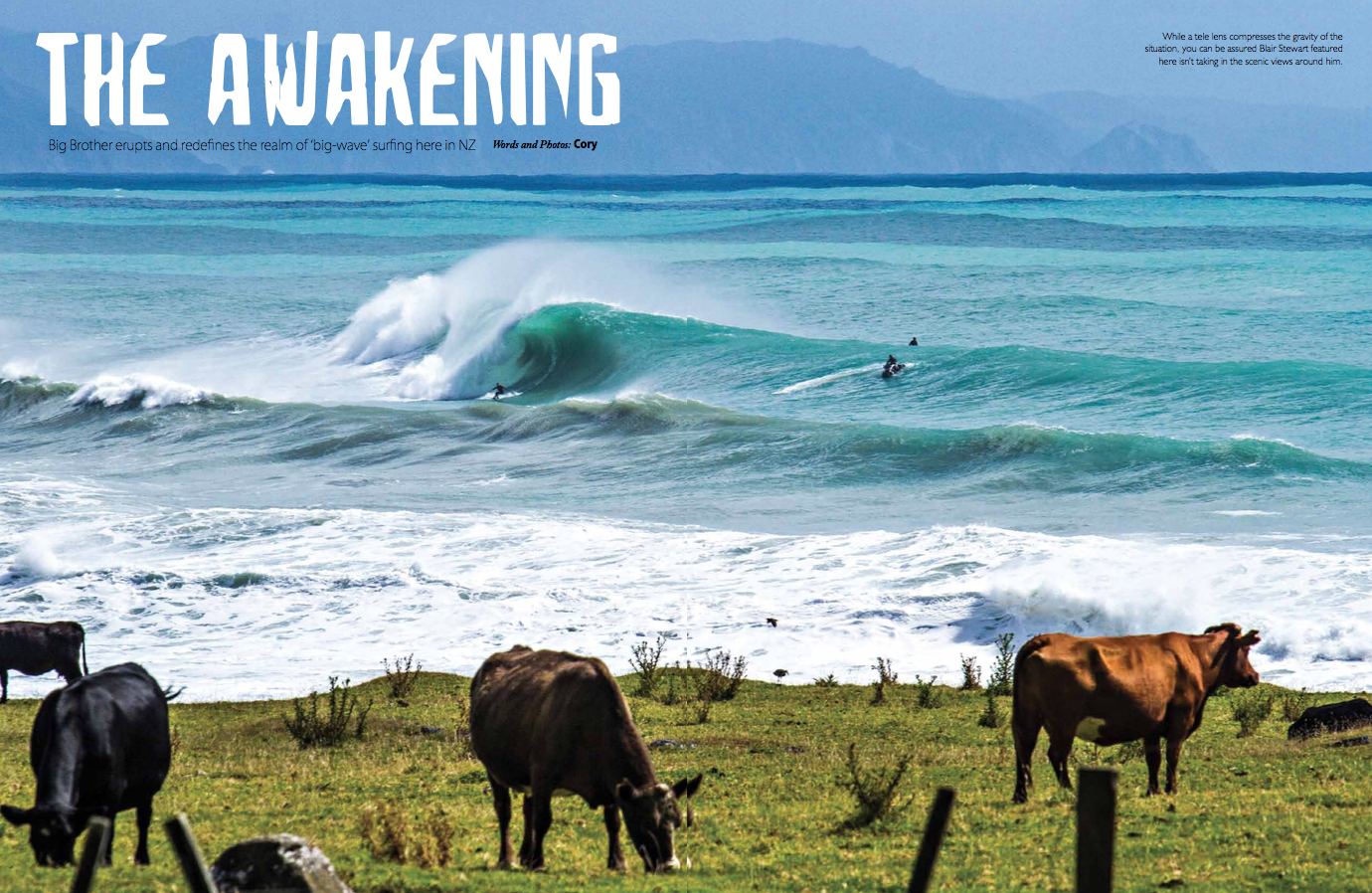 This issue is our 2019 Travel Feature with stories of surf adventures and the most popular surf destinations for kiwis all here in one package from Indo to the South Pacific and further afield.  We feature a Travel Gear Guide with offers from our most trusted gear suppliers and their latest offerings to make your travel experience that much more comfortable.
The Rip Curl Raglan Pro- In its 19th year once again scores and delivers, and for those not able to be at the point, it is beamed directly into your lounges on Sky Sport. We take a look at the influence of these televised events on the surf culture of NZ over the last 30 years.
The East Side Dream Run-The same swell that peaked and delivered the historical session featured on the cover continued to pump for two weeks, which is of record length for the East Coast. We featured a few gems from this run of swell up and down the entire East Coast and the tales from those who scored.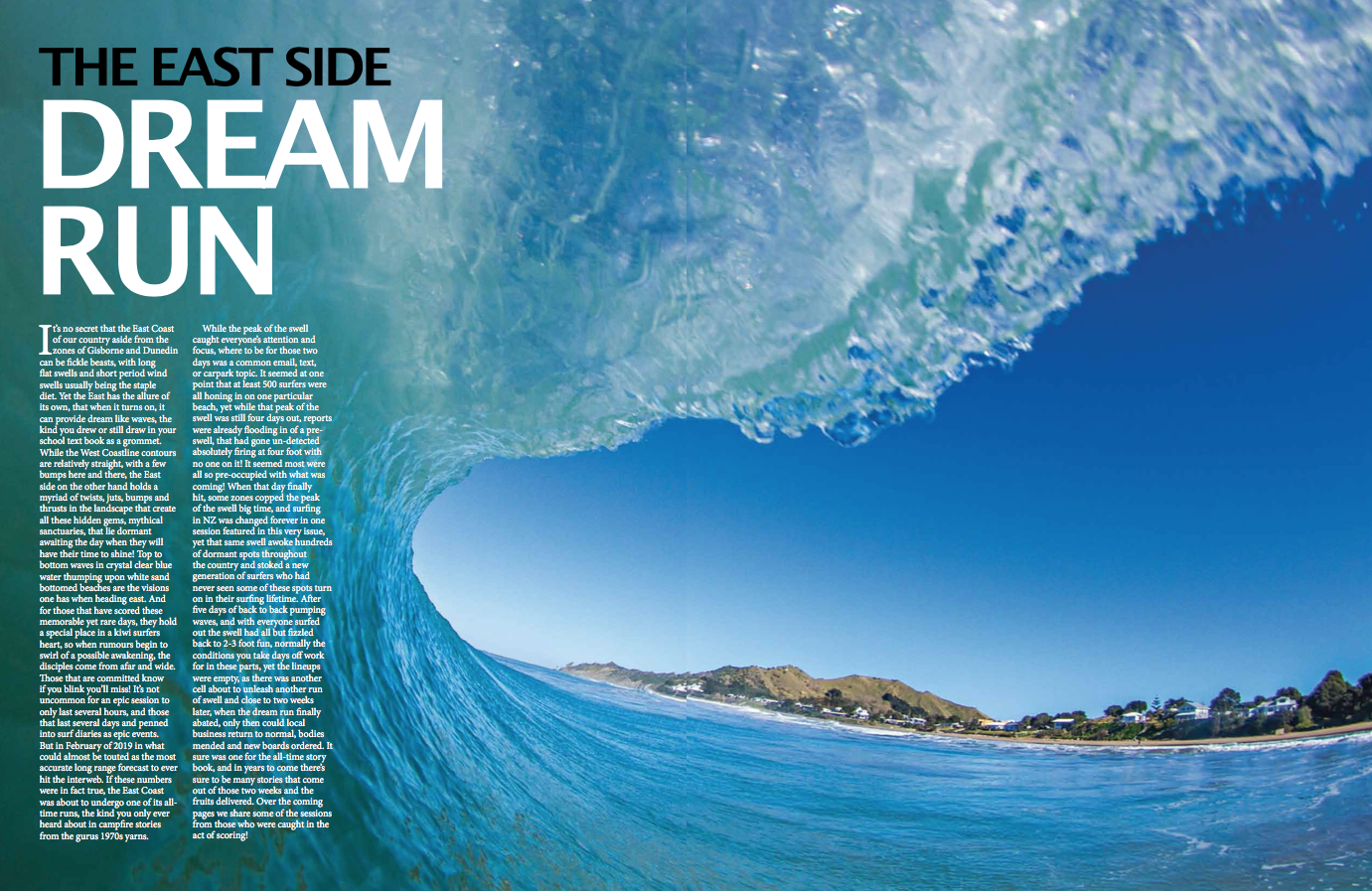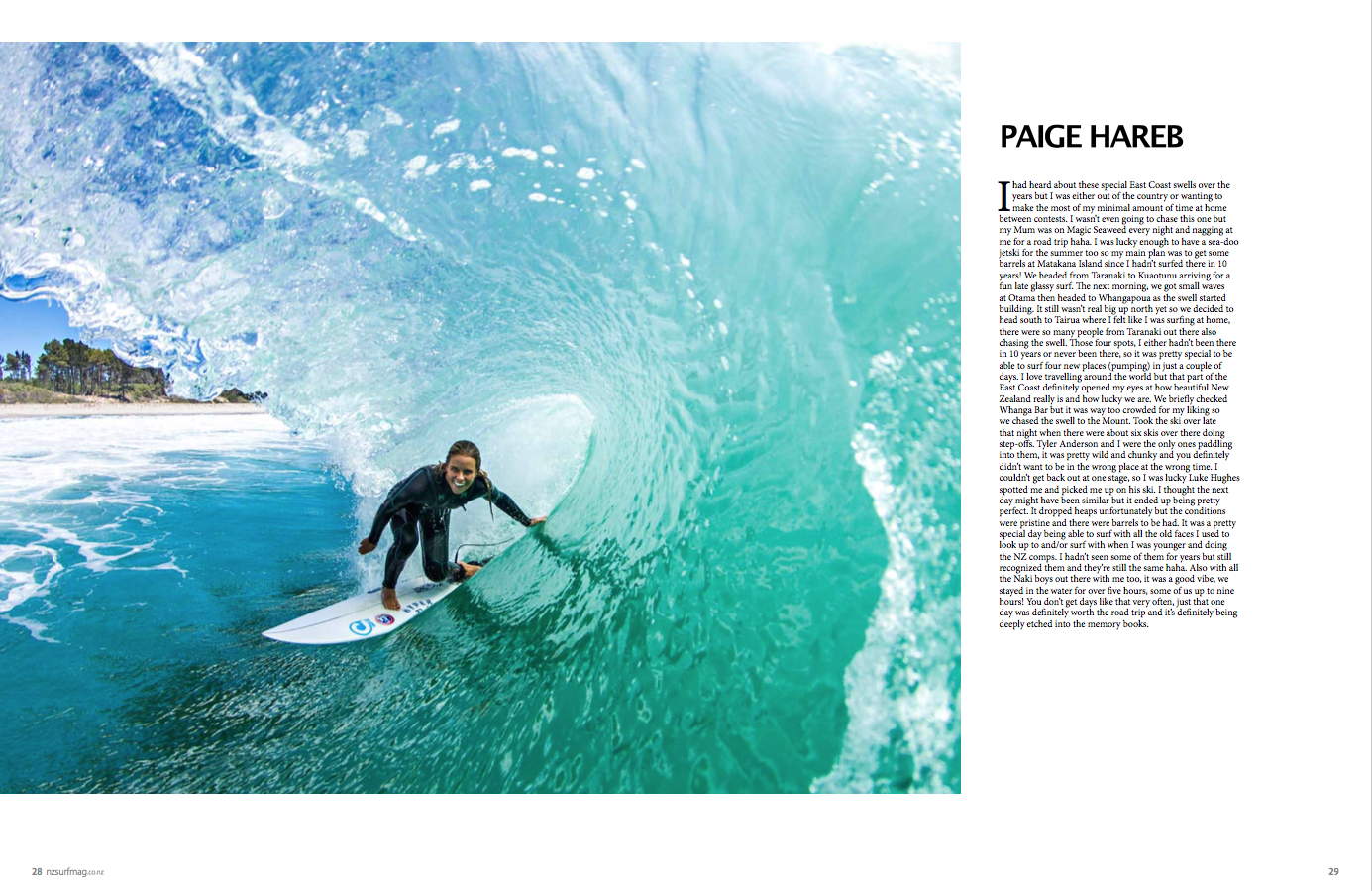 High-Performance Sport Meets Surfing-  We talk to three coaching experts in Jhan Gavala (sports psychologist) Dr Oliver Farley (strength and conditioning coach) and Matt Scorringe (surf coach) on the implementation of high-performance training into surfing. How surfers of all walks of life can benefit from these skills and processes from the pro tour surfer to the weekend warrior.
Plus, more exclusive kiwi surf gospel inside featuring:
The Shapeshifter- Master designer Roger Hall continues his series of everything surfboards, this issue presenting the Fish design.
Skullcandy Gash Gore- the iconic reward for a bad day at the beach.
Papamoa lights up- All time surf and good times at the Barrett Homes Open. We get the goss from Barrett Homes CEO Mark Bryant on giving back to the local community. Plus, the plans to go bigger and better in future years.
Subscribe to NZ Surfing to WIN a CUSTOM SHARPEYE surfboard.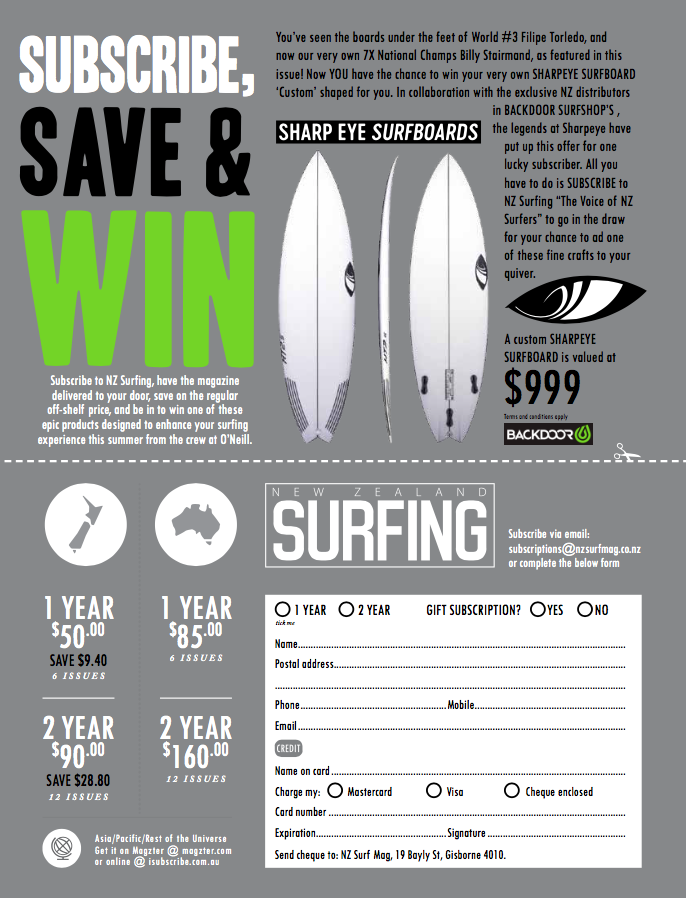 Plus much more NZ surfing goodness from the shores and surfers of Aotearoa!!!
NZ Surfing is available at all good bookstores, supermarkets, Gas Stations and selected core surf shops. You can also subscribe by contacting subscriptions@nzsurfmag.co.nz or www.isubscribe.co.nz
NZ Surfing is also available for digital download on www.magzter.com
www.nzsurfmag.co.nz is undergoing updates on its shop site so please be patient, we'll get to it when the wind goes onshore!