Subscribe
NZ SURF MAG 184
NZ Surf Mag #184  Dec/Jan 
Xmas is here and so is the latest instalment of the Voice of NZ Surfers, NZ Surfing Mag!
On the COVER  we feature our main man Ricardo Christie who went on an end of year tear and in the running went on to make the final of The Hawaiian Pro at Haleiwa the first kiwi to make an Hawaiian  final since Allan Byrne at the Pipe Masters in 1981. Lens man Shaun Tunney just so happened to be beachside during this remarkable feat and nailed such an iconic image of the man making his way up the beach having basically done enough to qualify for the World Tour. So we decided in the last hour before going to print to run this cover, our first portrait cover ever! But the stress wasn't yet over, while we knew Ric had done enough, mathematically he could still be passed at Sunset, but we stuck to our guns and prayed we wouldn't be coming out with FRONT COVER NEWS that was wrong.  During all of this Paige Hareb had also re-qualified for her 8th year on tour and was competing in the last event of the year at Honolua Bay which went off the richter and Paige claimed her best result of the year. We are soo proud of both of these surfers and look forward to the 2019 Season and a run at the Olympics for both.
Inside we Feature: 
On the Road with The O'Bro's – Team O'Neill mentored by two legends in Rob Bain and Jason Falconridge hit the road bound for Taradise and the epic waves of the Naki.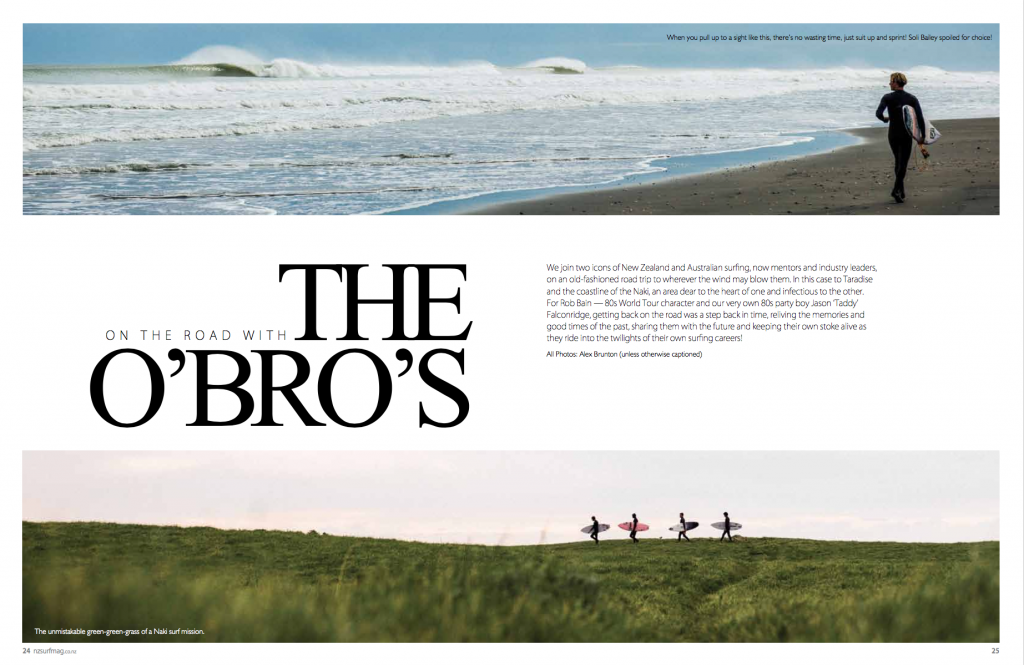 Sequence Madness- Sanga Willis, Miles Ratima and AJ Mathews throw the camera shutters into a frenzy.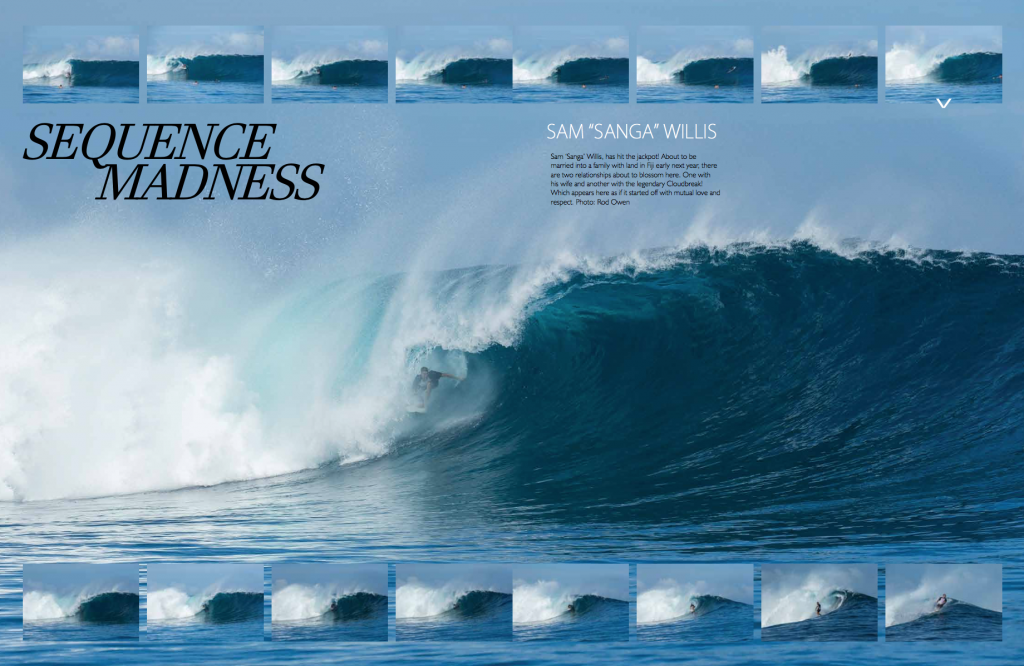 The Equinox Tribute- A massive Photospread of the best moments from the Equinox.
Stories Of Survival- It's inevitable that spending time immersed in such a sport will eventually lead to some scary moments, yet when faced with death these three surfers saw life in a different light and share their stories. Featuring Rod Rust's broken neck near drowning. Andrew Brough's time spent inside the Jaws of a Great White. And Shon Turfrey being swept 10.5 k out to sea.
The Scholastics Series- The primary and secondary schools scholastics once again score epic waves and once again lift the level of the next generation.
From The Inside Out- With Paige Hareb: Paige shares her inner feelings of her year, a career threatening injury and the comeback run, finishing second in the World ISA Champs and re-qualifying for the 2019 Tour.
The Raglan Road Rager- Several big names of World Surfing, blaze into Raglan,  blow minds and the backs out of Raglan's Points and empty the bottle store, its all in a days work for guys like Ozzy Wright, Luke Cederman, Noa Deanne, Mitch Coleborn and Ryan Burch.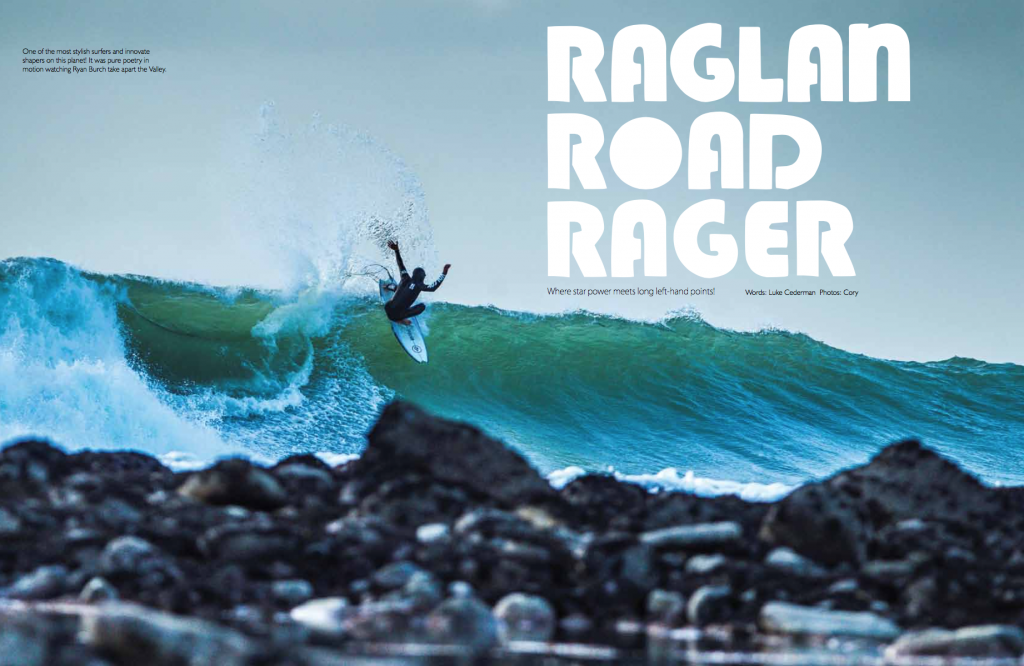 We also feature word from Womens Champ Raiha Ensor, The ShapeShifter Roger Hall and Rising Grom Saffi Vette. And the best gears to make your Xmas Holiday break that much sweeter..
Plus much more NZ surfing goodness from the shores and surfers of Aotearoa!!!
NZ Surfing is available at all good bookstores, supermarkets, Gas Stations and selected core surf shops. You can also subscribe by contacting subscriptions@nzsurfmag.co.nz or www.isubscribe.co.nz
NZ Surfing is also available for digital download on www.magzter.com
www.nzsurfmag.co.nz is undergoing updates on its shop site so please be patient, we'll get to it when the wind goes onshore!