Subscribe
NZ Surf Magazine #171 Sep / Oct 2016
Battling through winter and into spring the latest NZ Surf Mag Instalment hits the shelves with plenty of goodness from a harsh 2016 winter. While several areas were exposed to flat seas or pounding maelstrom of onshores, the last stand of winter delivered a classic run of waves to both the West Coast and East Coat surfers. It is often asked by non-surfers what we do here at the magazine when there is no one surfing during winter! We layer up in the latest technical advancements of wetsuits, booties, hoods and hit it just like the rest of the surfing population. These days there's no need to stop simply due to water temps.
In this issue we feature:
Cover of a brother from another mother:  Mike "Pilch" Phillips bags this issues cover, his second cover coming 14 years after his first. Mike is captured on this issues cover in one of the most iconic images we have ever placed on the front page, Aotearoa at it's finest.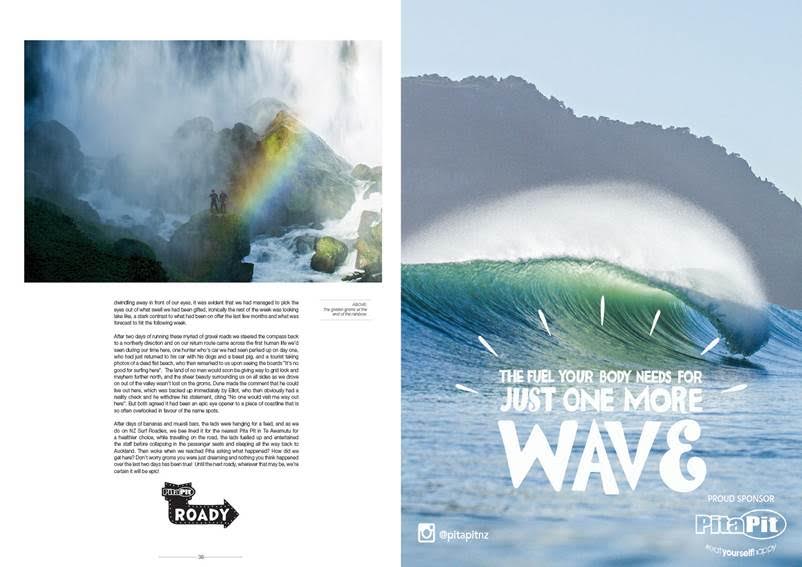 The Pita Pit Roady ventures to a piece of coastline that remains relatively un-explored and un-surfed, which we name 'No Mans Land'  Along for the ride Elliot Paerata-Reid, Dune Kennings and Daniel Kereopa get their adventure game on.
Team O'Neill NZ head to the West Coast for a bragging rights type internal team competition 'The Psycho Surf Off' where the elder statesmen of the team are pitted against the young guns in a unique format where points are rewarded in a standard surf comp style format, then rail, style and air. The trip was basically a bunch of lads settling the score once and for all of who did what best, and things got a little interesting.
After an intense few years chasing the World Tour Ricardo Christie takes some time off and unwinds in the Mentawai's with his best bro Jhia Stevens, where the two are hosted by the Kiwi operated Mentawai Surf Resort and they both walked into one of the swells of the season.
This issue is also themed 'The Surfboard Issue' and we feature the latest crafts available on our shores, as well as get word from Roger Hall on Rocker Curves and how they change the performance of your board. Maz Quinn talks 'Magic Boards' featuring four of his most sentimental sticks. And BJ Smith is re-united after an intense online auction with one of his very first shapes 46 years on.
We also feature four surfers from four backgrounds, take four of their boards in "What's Your Ride"  where they share what they love about these boards and where and when they work for them.
Also inside this issue we hear from Paige Hareb tripping to Cuba, Andre at The Ultimate Surf Shop, and Rising Grom Tom Dixon-Smith.
NZ Surfing is available at all leading bookshops, newsagents and surf shops throughout the country. You can also subscribe at pacificmedia-shop.co.nz   or for digital subscriptions go to magzter.com or pressreader.com www.nzsurfmag.co.nz