Subscribe
NZ SURFING OCT/NOV #188
Spring is the season of new life and this issue launches onto the stands and into the letterboxes of our subscribers full of epic surf action from our NZ shores.
On the COVER  we feature Mr Bobby Hansen who recently became a first time father, congrats to you and Mrs Hansen. Being the 2019 Surfboard Design Issue we chose to run this epic image of Bobby(shot by Shaun Tunny) which he describes as the best aerial he's ever done, simply because he was riding a twin fin, which encompasses the change of attitudes of many surfers in the current time who are riding alternative craft to the high-performance push of the previous 20 years, also that shapers and designers are pushing the boundaries of their craft, incorporating the best of the old mixed in with the new.
All the BEST SURFBOARDS of 2019 can also be found inside in our comprehensive array of the top shapes available here from NZ stores and Kiwi shapers across the country.
In this issue we feature:
The Olympians- Much has been made of surfing gaining an  Olympic Games berth, and while many of the top surfers on the planet are all pushing for inclusion, our very own Billy Stairmand and Ella Williams have technically qualified for Tokyo 2020. They will wear the fern and surf for glory under the five rings.
Gone West- NZ Surfing rolls into Raglan in time for the swell of the year! Four absolute pumping days in a row, which sees a new generation of groms step up their game to earn their place at the table at Manu Bay's Ledge.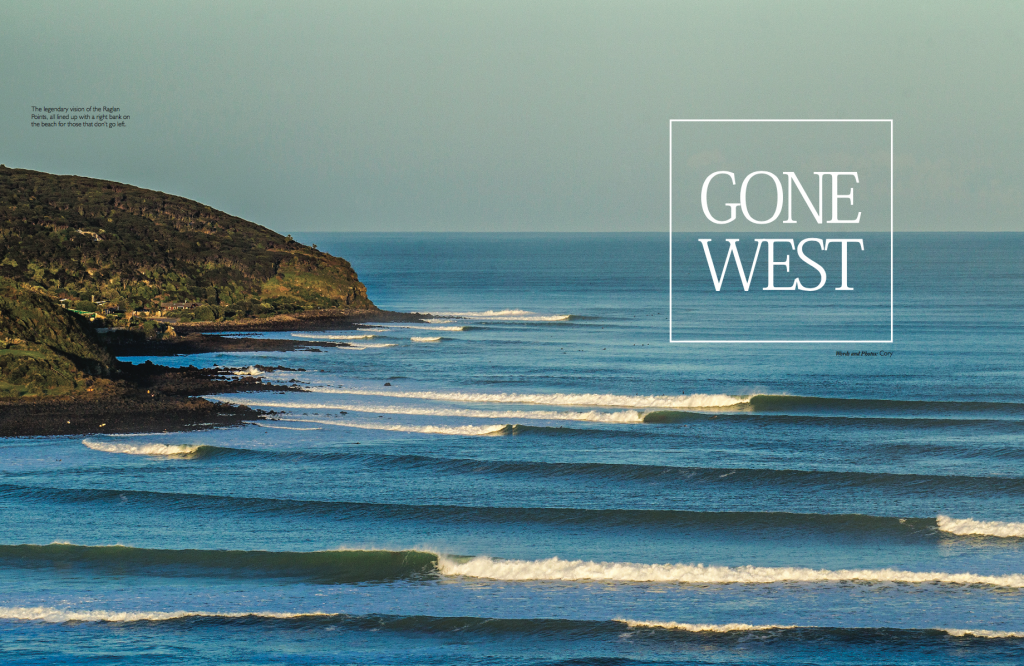 The Equinox Sessions- Spring can be a cruel season for some regions of Aotearoa, while others simply hiss! We caught a few golden moments and present them for your viewing pleasure.
Under Ya Nose- Often you don't see what sits right under your nose, always looking for something bigger and better further afield. Yet the gold can lay at your feet. We join Manu Scott- Arietta, Muzza Wooton, and Zane Hicks for one such sesh, somewhere in Northland.
Also featured inside these pages of print:
Rising Grom- Asia Braithwaite
The Shapeshifter- Roger Hall talks choosing your next board.
Linking The Generations- A surfboard Sculpture unveiled in Gisborne to celebrate the three generations and the community that has ridden these waves.
The Gladiator Pit- Ricardo Christie rides inside the belly of the beast at Teahupoo.
PLUS- Subscribe to NZ Surfing and be in with a chance to WIN a pair of sunglasses from goodr
Plus much more NZ surfing goodness from the shores and surfers of Aotearoa!!!
NZ Surfing is available at all good bookstores, supermarkets, Gas Stations and selected core surf shops. You can also subscribe by contacting subscriptions@nzsurfmag.co.nz or www.isubscribe.co.nz
NZ Surfing is also available for digital download on www.magzter.com
www.nzsurfmag.co.nz is undergoing updates on its shop site so please be patient, we'll get to it when the wind goes onshore!