Subscribe
NZ Surfing Mag Issue #172 Nov/Dec 2016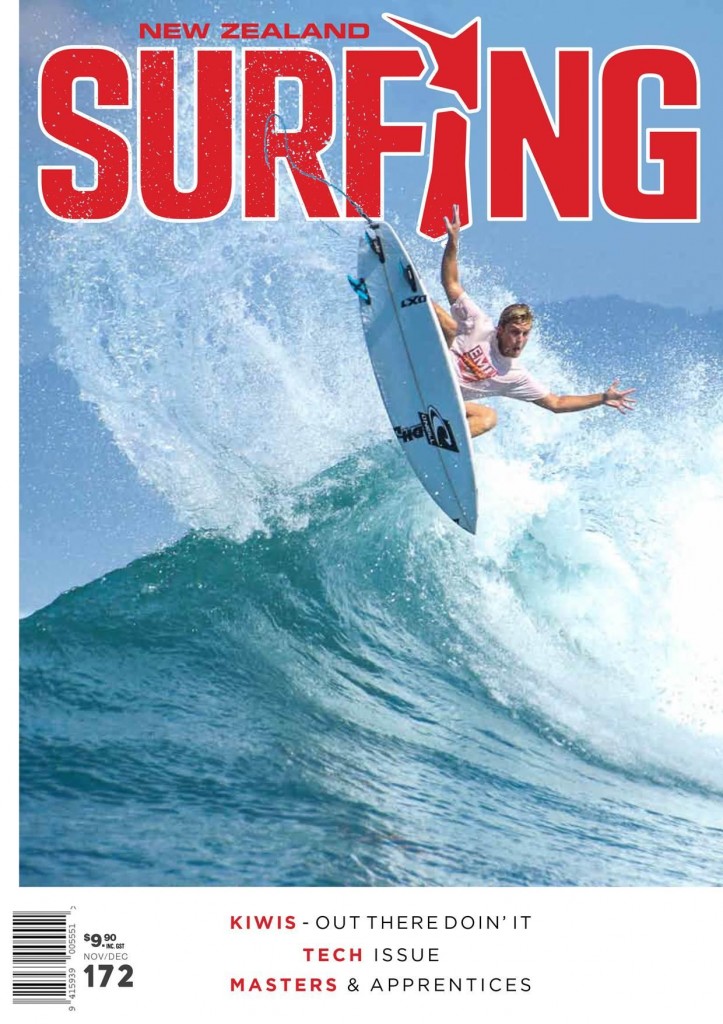 Spring is here and so have arrived the ever changeable patterns that visit our shores at this time every year, winds have been blowing and rain has been falling but in between all these weather driven events there have been the odd epic session go down, yet blink and you will miss as these swell and wind combinations haven't stuck around for to long so spring of 2016 like most other springs is all about being johnny on the spot. Plan your trip, be flexible and you will score! We've managed to score several epic sessions this spring and bring you the goods inside this issue.
This issue is themed The Tech Issue- where we take a look at some of the technological advancements that have moved into the world of surfing and how these have changed how our surfing lives proceed from day to day, from shooting selfies with action cameras, to internet surf forecasting, and also how the technology age has made our job here at this magazine and lot smoother.
On the COVER we feature Mt Maunganui's Tim O'Connor who also doubles up in our feature on 'Kiwi's Out There Doin It'. Kiwi's have always been intrepid travellers and kiwi surfers can be found gracing the lineups anywhere you dare paddle out on this planet, we catch up with a few kiwi surfers to find out how they got to  where they were and the sacrifices along the way.
Everyone loves a visual overload of surf imagery and we bring you the latest lineup and action gold from this Spring season so far in a massive Exposure Photospread featuring Adam Grimson, Bobby Hansen, Ricardo Christie, Matt Bennet and mouthwatering lineups from the Coromandel and Taranaki plus much more.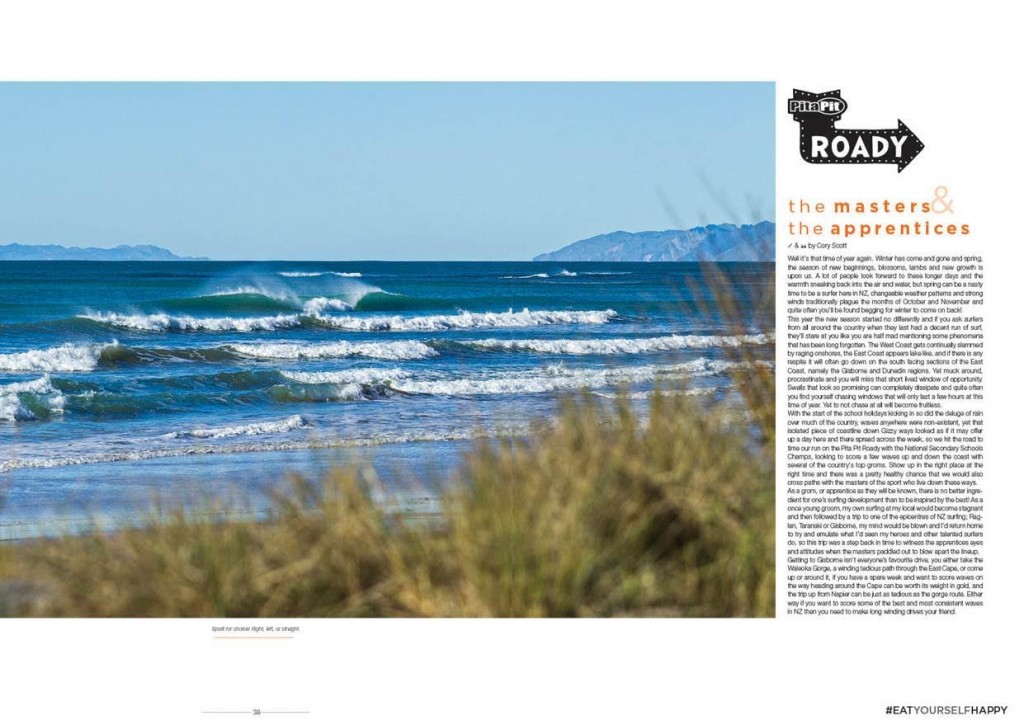 We meet up with a heap of groms during the recent school holidays for the Pita Pit Roady- Where the Masters of the sport inspire the apprentices over several days of pumping waves down in Gisborne, which seemed to be the only spot in the country with waves during this equinox pattern. We also take in several other activities on offer down in this region during a down day of onshore conditions.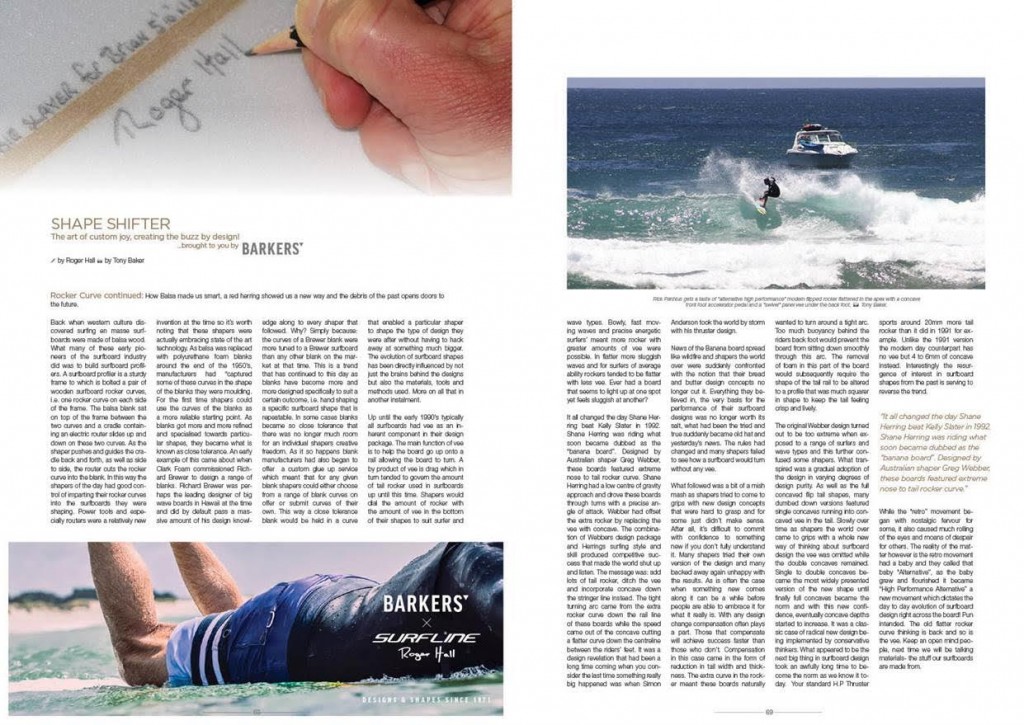 This issue we again hear from our regular contributors Paige Hareb who is once again knocking on the door of qualification for the world tour. Roger Hall presents his second part of his design knowledge on surfboard rockers. And we catch up with Roger Titcombe of RealSurf in Lyall Bay Wellington.
Grommets are the future of surfing and we are stoked to get behind our groms in a tradition that goes back near 20 years. This issue as Rising Grom we feature Josef Jungwirth who at only 13 years has already spent his surfing life living in places like Mt Maunganui, Gisborne and Raglan, jealous much!!